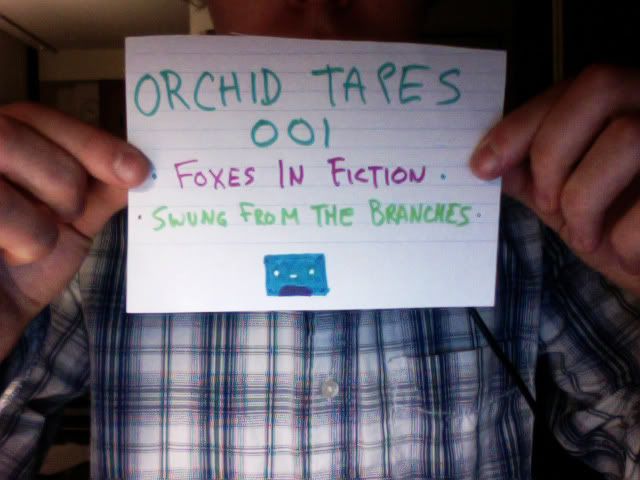 I have to post this on my blog as oppose to MySpace because MySpace won't let anyone navigate to PayPal from the 'Buy Now' button because they are apparently Nazis and block all links including a internet-friendly site like PayPal. Just lovely.
These are limited to 100 copies so get em while they're hot! $5 and a couple dollars more for shipping.
This is also the first installation in the Orchid Tapes catalog, the tape label I started / am starting (which should have its' own blog soon). Hand numbered and assembled on a white C62 tape with inserts. I hope you like them.
SOLD OUT