Seriously. SERIEROISLLY!1 *sniff*
I have another cold, winter hasn't been good to me thus far. I feel totally mentally exhausted, and therefore I really don't have anything intelligent to
write
blog
write about. Eeugh...
Being as though I have all this ample amount of free time to exercise my creativity these days, I took the evening to record yet another cover, this time a new song by
Fever Ray
; The Knife's Karin Dreijer Andersson's solo project. I did a quick Sharpie sketch of the album art, as well. I'm that bored and nerdy.
Seeing as though the album itself doesn't even come out until March, I don't really think I could be anymore current. I should be making BLOGHOUSE remixes instead. Like 15 a day of songs that don't come out until Holidays 2009. I'm in the wrong field.
I need more Cold FX.
Enjoy, and thanks for reading my dribble.
Foxes in Fiction - "If I Had A Heart (Fever Ray cover)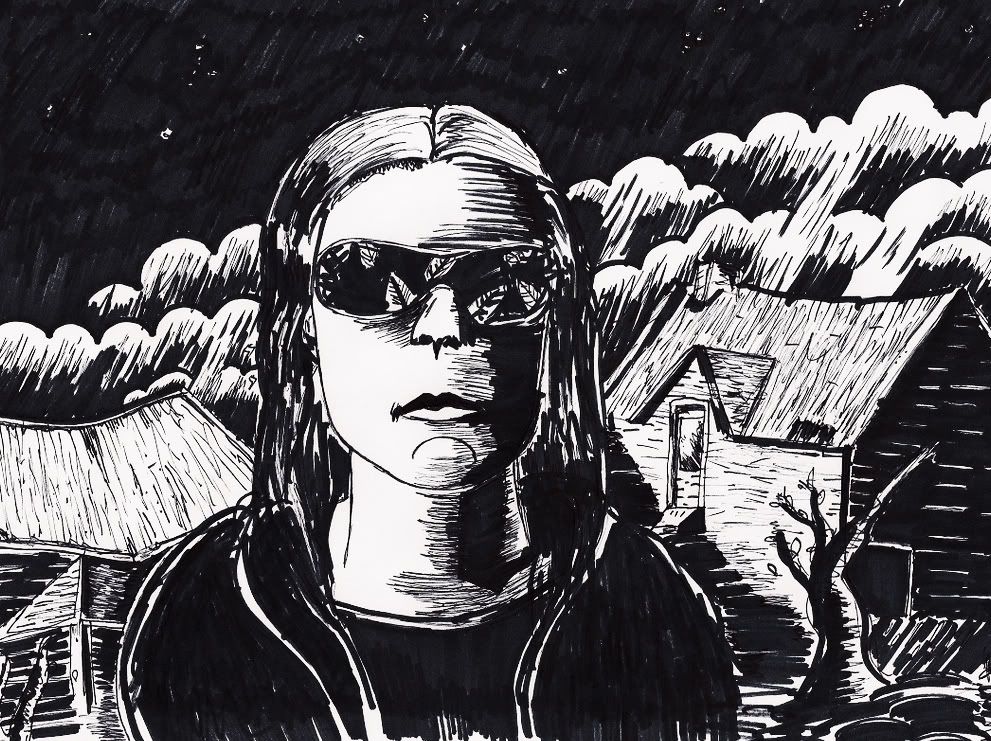 Warren